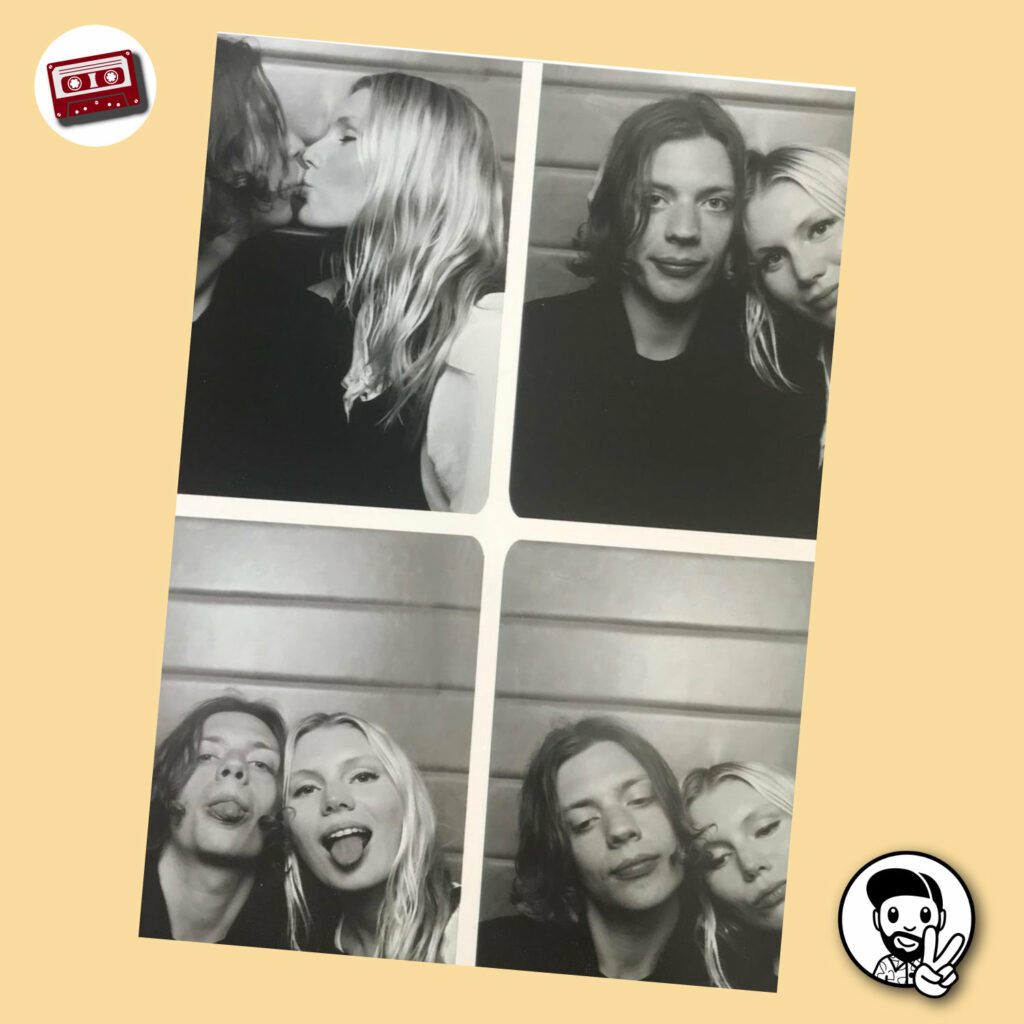 Following a brief summer break the Messy Mix returns and I'm happy to have a true personal favourite on board for its ninth edition. The music of Alice Costelloe has been an important part of my life for more than a decade now, mainly through the three albums of her previous band Big Deal.
That voice still does something with my heart so I'm happy that she recently returned with her first pretty lovely solo EP called "So Neurotic". And I'm even happier that she took part in my little mixtape project.
The story Costelloe tells is one of friendship and the musical family that surrounds her. Her mix consists of tracks and artists that were recommended to her by these kind people and who ended up playing a crucial part in her life.
So, this time you're getting a mixtape in a pure oldschool sense and it truly is a fun ride. I Hope you'll enjoy it as much as I do. And make sure to check out the sweet songs of Al Costelloe as well.
Well, and I'll let her explain her vision in her own words now:
"Ever since I was a child, wonderful people in my life have introduced me to the music that has shaped my tastes and my memories of those time. There are some special songs from my childhood on this mix. 'From a Jack to a King' was what my dad used to sing me to sleep with and Fats Waller's 'Your feet's too big' my grandad would joshingly sing at me as a child with very large feet.

The scrappy Jonathan Richman song on this mix was sent to me by an older friend when I was a teenager and it completely blew my mind. I loved how imperfect it was with his pitchy nasal voice and the scrappy guitars and that totally changed the way I thought about and approached music.

Touring with my old band Big Deal I discovered so many beautiful songs that our drummers and bassists introduced me too. Arthur Russel 'a little lost' is one of those songs that holds a special place in my heart. As is 'The Babies' record from 2012 'Our house on the hill'. We played a show with them in Paris and exchanged albums at the end of the night, and we blasted this record out the stereo all around Europe, so it feels like a time capsule of that time.

Playing in Superfood was also a real musical awakening and introduced me to bands I'd never engaged with, like Gorillaz 'On Melancholy hill' which totally passed me by when it was originally released.

My partner is always showing me songs he knows I'll love, most recently this has been Youth Lagoon's new album 'Heaven is a junkyard' that I'm obsessed with. I put 'Rabbit' in the mix but every track is so brilliant I could have chosen any one of them. Right now we're on tour in Europe and have all been loving 'a little bit of shmilsen in the night' by Harry Nilsen in the van so one of his tracks closes the mixtape."