02 – Purple Postpunk Poets Of Pop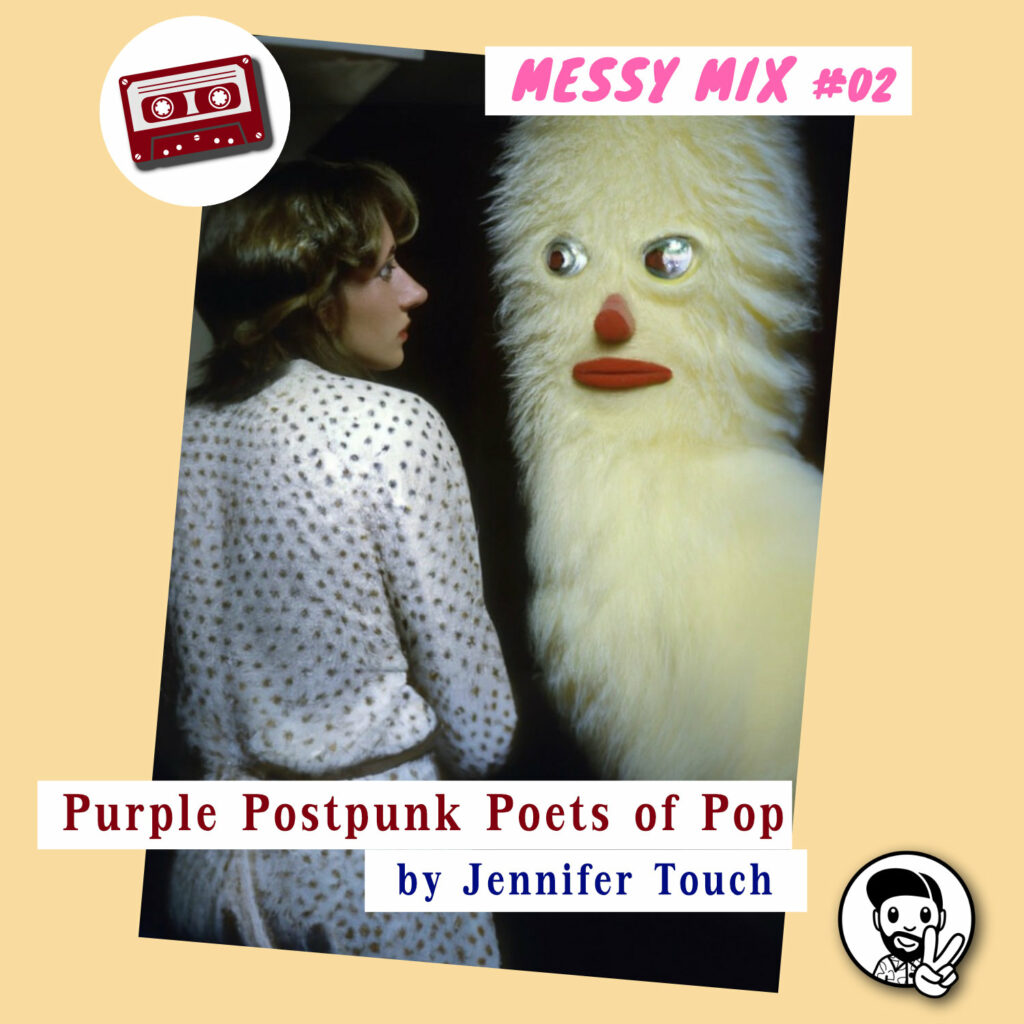 I've been following German artist Jennifer Touch since her early days and I'm as honored as I am happy that she's the first person to join me on this new adventure called "The Messy Mix".
As a fellow lover of dark 80s wave sounds I was more than curious about the story she would be telling here. Jennifer went for the theme called "Purple Postpunk Poets of Pop".
Next to some fascinating tunes by The Bug, SF-X, Twin Tribes and Broken English Club Jennifer also included a tune of her own as well as overdub extracts of poets from Sylvia Plath. Very fascinating journey, I gotta say.
Here's what she got to say about it:
"Music speaks to me like words do. … The mix is inspired by my favorite poets Allen Ginsberg and Sylvia Plath. The unconventional offbeat and verbally eclectic poetry of the Beatniks and the modern feminist and dark vibe of Plath's writing fit well with my way of consuming and feeling music.
All tracks of the mix are part of the same sonic and emotional universe, although they come from different genres. When I curate music for a DJ set, I feel like the recipient of a poem, written by different artists to create a special world in others. The longer I've been a musical artist myself, the more I'm into poetry and the written word, as I'm also a writer. And maybe part of a new beat generation."